"Our company has been working with Jim Fontana going on five years. We have come to rely and depend on Jim whenever a legal issue arises. We have found his experience in federal procurement to be extremely valuable. His response time on action items is excellent as is his knowledge of various issues we have brought to him. He is able to advise us in a manner that puts us at ease and breaks down all options in plain English without trying to impress us with 'lawyer' talk.  Simply put, we couldn't be more satisfied with the experience we have had working with Jim and would highly recommend him."
~ Ingrid Constantine, CEO, CoSolutions, Inc. 
"Jim Fontana acted as an outsourced interim general counsel until our needs and growth required the appointment of a full-time general counsel.  During that time Jim had been an integral part of our senior leadership team, and we relied on him not only for his outstanding abilities as a lawyer and corporate secretary, but also for his keen business and strategic sense and ability to work with us on longer-term goals. Jim still acts as outside counsel and continues to be part of the company's legal team.  His many years of experience both as an in-house general counsel and a law firm attorney was critical, and he undoubtedly has the depth, experience and practical wisdom that we needed in the highly regulated business of government contracting." 
~ Richard W. Hartman III, Vice President, General Counsel & Secretary, Iron Bow Technologies, LLC
"We have used Jim Fontana as our outside general counsel for a number of years. As the President and CEO, I can say with certainty that Jim had made a tremendous contribution to the company's success from the inception of his services through the sale of the company. Jim's knowledge, experience and common sense approach to complex legal issues have been nothing less than outstanding, and we have had the benefit of Jim's services for multiple legal and business issues without the need to hire a full-time general counsel. I can wholeheartedly recommend Jim." 
~ Eric P. Whittleton, former President & CEO, Allied Technology Group, Inc.
"As a nonprofit organization serving the most vulnerable members of the DC, Maryland and Virginia community, Easterseals focuses its resources on service delivery that includes services we provide to government agencies.  By relying on Jim Fontana for legal advice on government contracts, among other things, we are able to access attentive, high-quality legal support from a professional who is on top of the latest developments.  Jim is a great asset to Easterseals."
~ Jon Horowitch, President & CEO, Easterseals Serving DC/MD/VA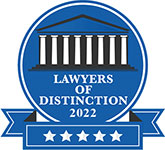 The testimonials used on this site do not constitute a guarantee or prediction regarding the outcome of a legal matter.